Get Your FREE TICKET and Watch From Home As 36 Expert-Led Presentations Reveal The BEST SECRETS for Growing All Your Own Food & Medicine!
Register Now!
Enter your name + email to register now!
Your

FREE TICKET

entitles you to 24/7 access to the full 7 days of expert presentations. Instructions for attending + the speaker schedule will be sent to the email you provide!

This event is LIVE from Monday, March 18th until Sunday, March 24th.
Register and Watch NOW!
You'll get new presentations starting at 9 a.m. CST Monday, March 18th – for 7 FULL DAYS!
36 Presentations From Leading Experts Helping You Become Free Of Supermarkets And Drugstores!
Here's a look at the presentations that will be available for 24-hours of free viewing.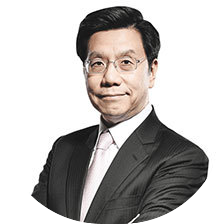 Dr. Kai-Fu Lee
AI And The Future Of Food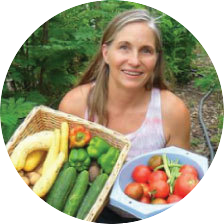 Marjory Wildcraft
10 Strategies For Growing Food In A Changing Climate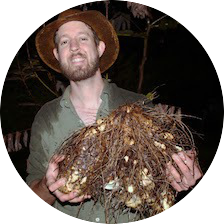 David the Good
21 Amazing Trees You Can Grow From Seed!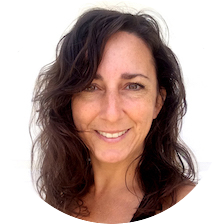 Stacey Murphy
3 Simple Strategies To Start Growing Vegetables And Herbs Indoors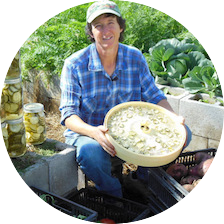 Lynn Gillespie
Setting Up Your Greenhouse For Success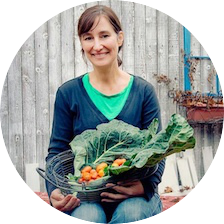 Anne-Marie "Dash" Miller
Beginners Guide to Bee Keeping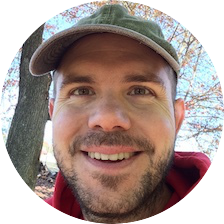 Scott Sexton
Harvesting And Using Acorns: The 10 Minute Method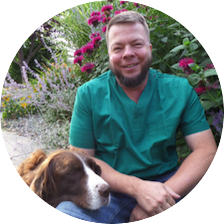 Dr. Patrick Jones
Kitchen Medicine: Amazing Herbal Remedies In Your Spice Drawer!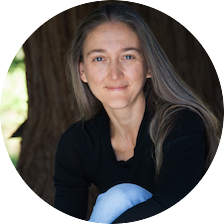 Monica Gagliano
Can Plants Learn, Remember, And Communicate?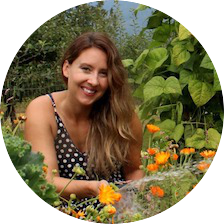 Melissa Norris
Grow A Years Worth Of Tomatoes: Tips To Increase Harvest And Combat Disease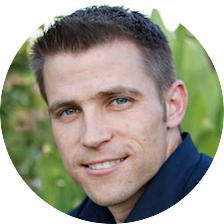 Justin Rohner
How To Automate And Optimize Your Irrigation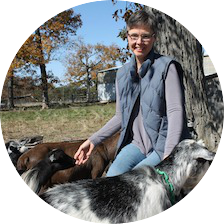 Deborah Neimann
How To Be A Midwife To Goats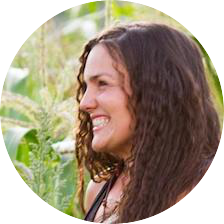 Stephanie Syson
How To Grow And Use Medicinal Herbs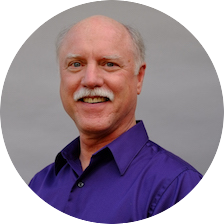 Robert Kourik
Understanding Roots: How To Make Your Garden Flourish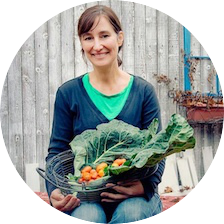 Anne-Marie "Dash" Miller
Free Chicken Feed: 3 DIY Systems For Growing Insects For Your Girls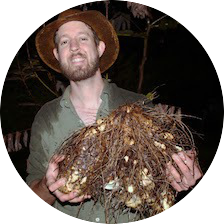 David the Good
Sheet Mulching Like A Boss: The Non-Fattening Way To Make Lasagna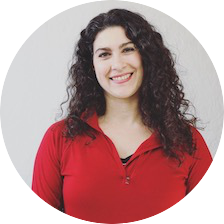 Wardee Harmon
Home Grain Milling 101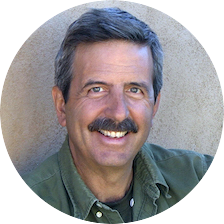 Tom Bartels
5 Essentials To Jumpstart Your Food Garden This Year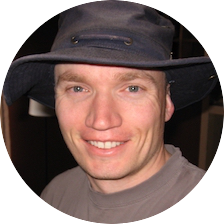 Bentley Christie
Worm Composting In Trenches For Massive Garden Productivity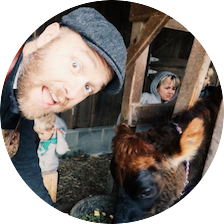 Justin Rhodes
How To Scythe And STOP Weeding, Watering And Fertilizing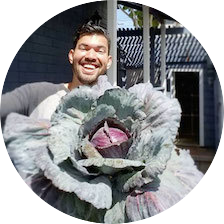 Kevin Espiritu
How To Grow Lettuce Microgreens Fast And Easy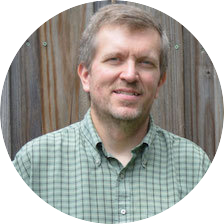 Bill Osuch
The 6 Types Of Hydroponic Systems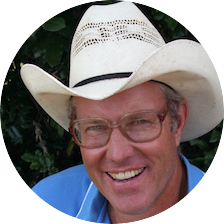 Joel Salatin
Joel Salatin Q & A With Grow Network Members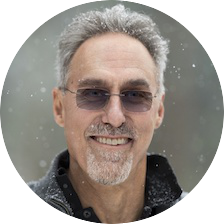 Woody Tasch
Slow Money And Nurture Capital: A New Vision Of Food, Money, And Soil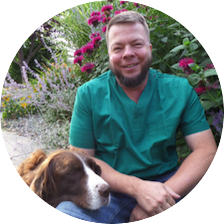 Dr. Patrick Jones
Undercover Herbalism: How To Get Medicinal Plants Into The Kiddos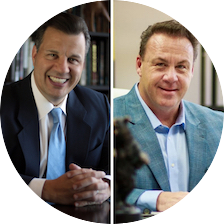 Rick Sapio and Matt Manero
Achieve Business Success:  How To Utilize The 12 Foundational Principles Of Business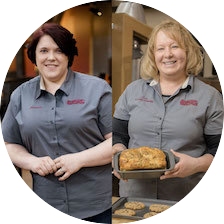 Lehman's
How To Cook On A Woodburning Stove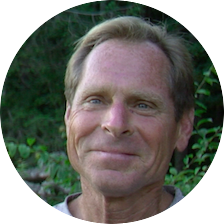 Paul Gautschi
Back To Eden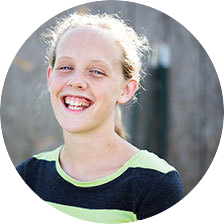 Savannah Brown
The Chicken Whisperer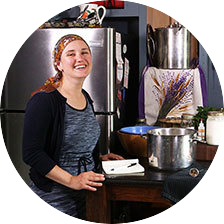 Adrienne Fiakas
One Hour Cheese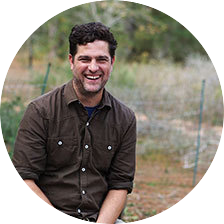 John Livingston
Chicken Sales Mini Business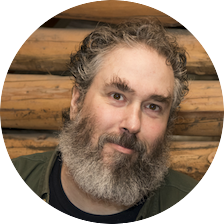 Paul Wheaton
Cooking With A Rocket Oven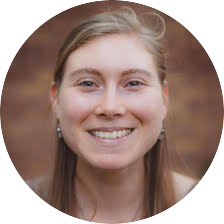 Jessica Smith
Why Growing Your Own Food Is Essential To Living To A Healthy 100 Years Old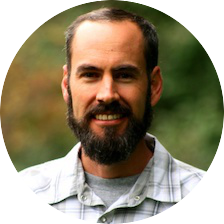 Jason Matyas
5 Keys To Gardening Success: Lessons Learned From Tripling A Garden's Area In One Year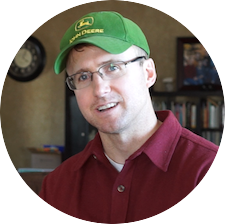 Jade Koyle
Ancient & Whole Grains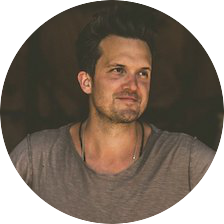 Finian Makepeace
How To Become A Pro Soil Advocate
Plus, When You Register Today You'll Receive These 3 FREE GIFTS . . .

Our Way Of Saying "Thanks" For Joining Us!
Gift #1:
Growing Herbal Medicine – How To Make Your Yard A Secret Pharmacy
Clinical herbalist, naturopath and practicing veterinarian Dr. Patrick Jones shares how he grows over 150 species of medicinal plants on his 2-acre property. You'll laugh, you'll cry, you'll doze off, you'll wake up again, you'll come to know that if someone as crazy as Doc Jones can grow herbs…you can too!
How to make your yard a secret pharmacy
See why you should not be 'too nice' to your herb garden
7 Weeds that make great medicines
How to properly dry and store your herbs
Learn to create micro environments to grow non-native species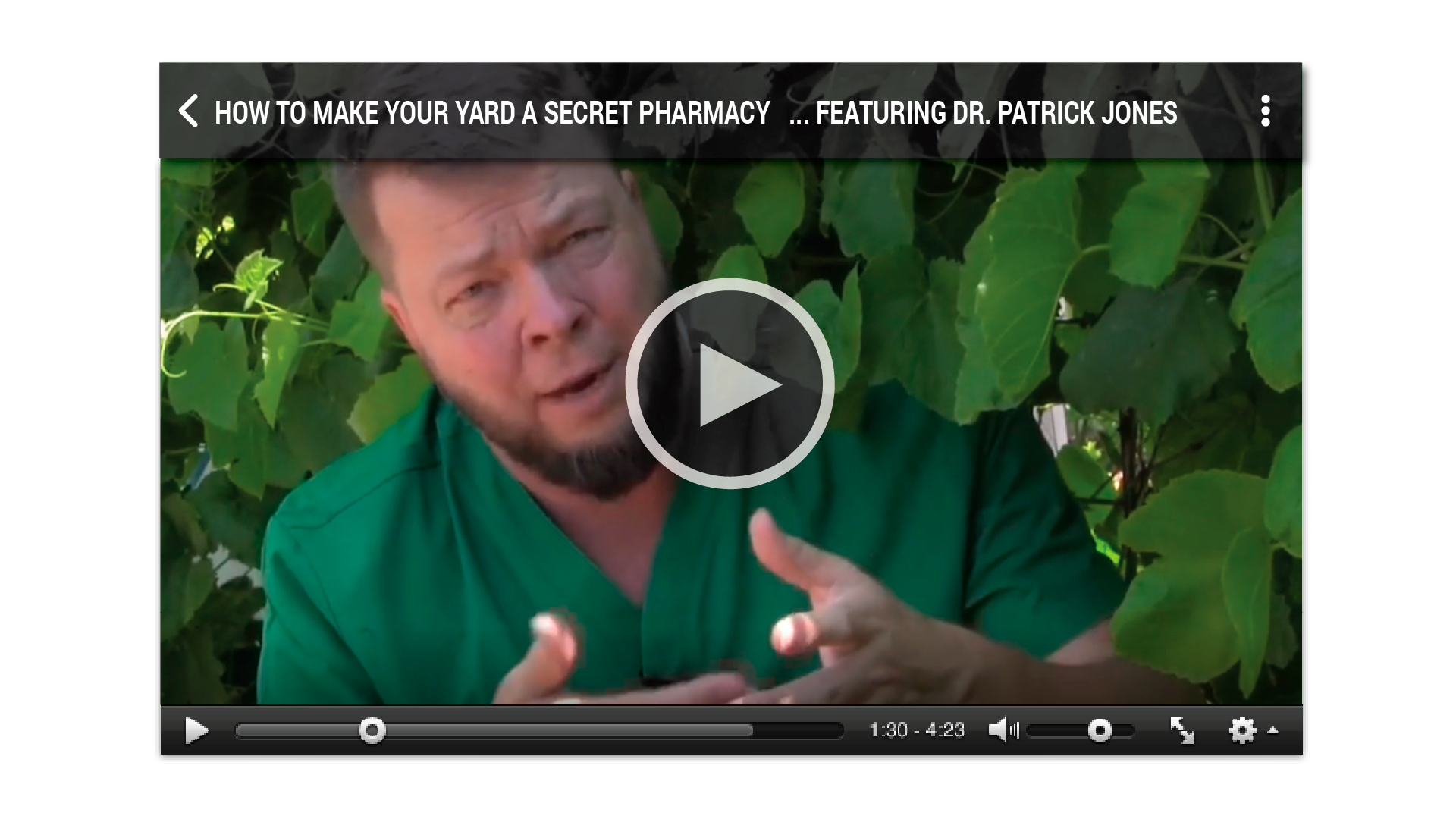 It's a $25 value,
yours FREE!
Gift #2:
DIY Automatic Chicken Door Guide
A CHEAP AND CREATIVE SOLUTION TO A COMMON NUISANCE
Rest in bed on those cold mornings and don't worry about getting up at dawn to let the ladies out . . . or stay out into the evening knowing that they're safely tucked away . . . it's every chicken keepers dream!
This easy to follow DIY guide shows you how to create your own off-grid, automatic door for your coop. Using only materials that are easy to find at any surplus or salvage yard, light DIY skills, and a bit of creativity.
Your hens will love you for it and you'll enjoy saving $100's compared to store-bought options!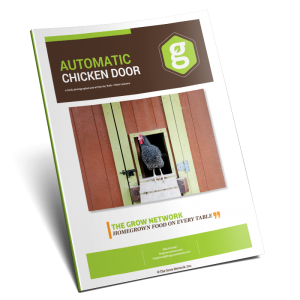 It's a $25 value,
yours FREE!
Gift #3:
50 Easy And Free Fertilizers To Power Up Your Garden
Home gardeners spend millions each year on fertilizer for their plants . . .
WOW!
While many scientists agree that chemical fertilizers are harming the environment,
organic fertilizers are draining our wallets . . .
But, there's great news! You can easily make your own fertilizers from organic waste and other things you already have around the house. This eBook delves into 50 surprising sources you may already have available to make the best fertilizer you've ever used . . . never buy bagged compost again!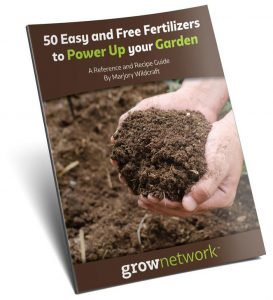 It's a $25 value,
yours FREE!
Here's Just A Small Sample Of The Practical Skills And Knowledge You Can Expect To Gain During This Exciting FREE Global Event:

Can't wait 5+ years? Learn about 5 fruit trees you can start from seed that will produce in LESS than two years!

Growing without soil? Discover the differences between hydroponic and soil-based gardens, and how to choose the type of hydroponic system that is best for you.

Lasagna for your garden? Learn to sheet mulch like a boss!

The coming job losses due to AI, and why growing your own food is more important than ever before.

How to turn your local restaurant refuse into black gold, and the best worms for the job.

Beyond Bread: innovative ways to use whole and ancient grains (even if you eat a low-carb diet).

A gardening method that kicks weeds out from the beginning, and hoards water in your soil.

10 Habits of centenarians, and the reason elders have noticed big changes in the taste of food.

Get free bees! Learn how to get bees for free with your own swarm traps, and everything you have to know when beginning beekeeping.

The essential tools, supplies, and knowledge you need to assist goats in giving birth.

How to create stories that change lives and get people to recognize the value of soil.

Home gardener's most burning questions . . . answered by a Pro!

Rediscover a 500-year-old hand tool that is better than a weed whacker.

Irrigation Design: 4 Keys to Success and Installation Tips and Tricks.

How to put fresh food on your plate in 7 days anywhere, anytime!

The cooking differences on wood stoves versus gas or electric, and how to maintain a stove to last for generations.

Greenhouses – How to plan and achieve success from the start!

The powerful healing properties of common spices – discover the medicinal value of your spice rack.

Learn to easily incorporate delicious medicinal herbs into your meals to improve health and wellness of your entire family.

3 Experiments that prove plants learn, remember, and communicate.

How to prune tomatoes for disease control and increased harvest yield (and when you shouldn't prune).

Back to Eden – in-depth interview with the founder of this famous gardening method.

Bake a tray of muffins with only 2.5 lbs. of wood – Explore what's possible when cooking with a rocket stove.

Why, even if you love what you do, creating a "Saleable" entity should be your business goal.

Get years of painstaking research on root systems in less than an hour! Improve your yields with insight into the secret world of roots.

The edible found everywhere – A quick method for harvesting and preparing delicious acorns.

#1 Easiest strategy to start growing herbs and vegetables indoors today.

How to setup and run a successful side business selling laying hens.

Grow your family's health (and increase your garden's productivity) with medicinal herbs.

10 Strategies you must learn now for growing in a changing climate.

Make your own cheese in less than an hour! Plus, all the tools and supplies needed for home cheese making.

How growing your own food can improve sleep, reduce anxiety, and eliminate depression

Never buy flour from the grocery store again! The easy way to start milling grain at home.

Be inspired by a 13-year-old chicken whisperer.

Celebrate the new generation of entrepreneurs, consumers and investors who switched Making A Killing to Making a Living.

Watch 100% online from the comfort of home as 36 presentations by real people "living it" reveal their best secrets for growing all your own food and medicine.
And be empowered with the practical skills you need to feed and heal your family!
It all starts Monday, March 18th!
With 7 full days + 2 encore days of presentations.
But you MUST be registered to access this FREE EVENT:
Enter your name and email address, and we'll send you instructions for attending!
The Home Grown Food Summit Is Now Live
Register And Watch Now
Register & Claim Your Free Ticket
By Entering Your Name & Email Below:


Hello, my name is Marjory Wildcraft, founder of The Grow Network.
And in case we're meeting for the first time, I'd like you to know that we're the online home of a global network of people who produce their own food and medicine.
We like to think of ourselves as "backyard researchers"; we're constantly experimenting and sharing our discoveries with one another — testing new paths for sustainable living while reconnecting with the "old ways" that seem to be slipping away too quickly in our modern world.
Our catalyzing statement, the thing that gets us up every morning, is "Homegrown Food On Every Table!"
We value soil, water, sunlight, simplicity, sustainability, usefulness, and freedom. And we strive to be the most useful site on the web for producing, preparing, and preserving your own food and medicine.
We also like to have a bit of fun! 😉
We are open to all religions, diets, and political parties.  And we grow food for many reasons including health, spirituality, and preparedness. 
Join us, won't you?  And let's learn how to grow food and medicine, together!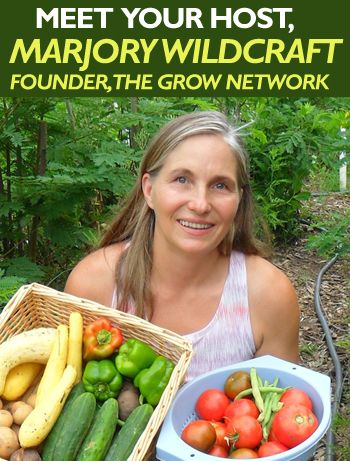 A Big "THANK YOU" to Our Sponsors!

Invite Your Friends!
Share the Home Grown Food Summit On Your Favorite Social Network . . . Or By Email.